Browse Items (2 total)
C.T. Texas, a young man carrying a briefcase, faces a locked stockade-style gate to the "business world." The sign on the gate reads, "Notice!!! Applicants without birth certificates not considered."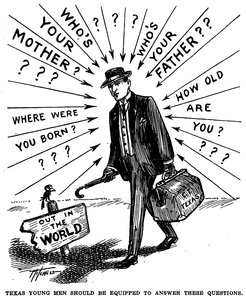 A young man, C.T. Texas, faces a number of questions "out in the world" about his identity. This illustration was part of a promotional campaign for birth registration.